Recession Tips – At Home
"Consider a home equity line of credit. If you have enough equity in your home, think about opening a line of credit while you still have a job. As long as you don't borrow against it, you won't incur interest charges and there's usually no fee."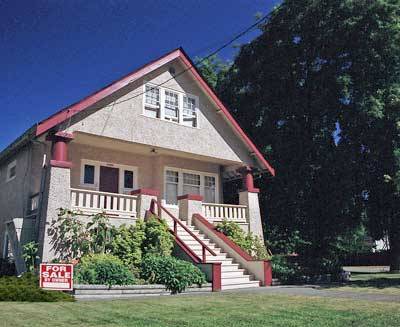 http://static.howstuffworks.com
"Pay off credit cards. Clean out your closet."
"Build an emergency fund. You should have at least three to six months' of living expenses in a safe place such as a money market fund or savings account."


http://www.sfgate.com
"#1: Calculate your total monthly necessary expenses; then calculate your total monthly discretionary expenses."
"#2: Trim the Fat
You'll need to cut back and be ruthless about achieving your goal of saving three to six months of expenses! Look at all of your expenses listed from Step #1. What can you cut or trim? If you can cut an expense entirely, all the better. However, most of you will likely trim what's already there. Here are ways to cut back.
Gas and Electric:
Turn up the thermostat in the summer a few degrees and turn down the thermostat a few degrees in the winter. Save on heating and air conditioning.
Turn off lights and appliances when not in use.
Turn down the heat on the hot water heater (just a little - I'm not advocating cold showers)
Making these small changes can add up to a few bucks a month."
Entertainment:
Cut back on the number of times you eat out.
Cut back on entertainment in general. I'm not saying you can't have fun...but can you have fun without spending a lot of money? Of course! Instead of going to a movie and dropping $20 for the tickets and another $10 on popcorn, rent a movie and pop some microwave popcorn.
Going out to the movies: $30 ($10/ticket x 2 people + $10 in refreshments/popcorn)
Renting a movie: $10 ($5 for the movie + $5 for microwave popcorn).
Total Savings: $20...multiply that times a few weeks and you're saving some serious money."
http://ezinearticles.com/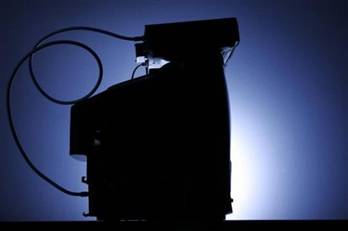 Cable:
Do you need cable? Most will say yes. But, do you need all those premium channels? Can you live without them for a few months?"
Insurance:
"Check with your auto and home insurance agent to see if it is possible to raise your deductible. Many times a higher deductible will reduce your monthly, quarterly, or yearly payments."
Credit Cards:
"This is a long shot, but if you have always paid your bills on time and are in "good standing" with your credit card companies, ask them to reduce your interest rate."
Groceries:
"Try to make dinners and lunches that are more economical. Casseroles, stews, and Crockpot dishes are great examples of meals that are inexpensive and easy to cook. The cost per serving is very low when compared to other meals."
Coffee:
How many times per week do you go to Starbucks or some other coffee café? You don't need to cut that out entirely, but scale back. If you go every day, go every other day. If you go twice a week, go once a week. Try brewing your coffee at home. That saves money as well."
At Work
"Maximize all benefits: Look at your paycheck or your Human Resources Web site. Could you be signing up for a flexible spending account? A health savings account? A dependent savings account? Commuter reimbursement? Basically, all of these programs allow you to take money out of your paycheck before taxes to spend on various necessities. They're fairly common, but many employees still fail to take advantage of them. The savings are more than you might think."
"Check out tuition reimbursement possibilities: According to The College Board, about 86 percent of large companies offer some form of tuition assistance to full-time employees."
"Ask about discounts: Large companies often offer corporate discounts, on movie tickets or amusement park admissions, prices at stores, and more."
"Drink that free coffee or make your own." Bring your lunch to work rather than going out.
http://cbs5.com
"Assess your job situation. In a recession, no one is immune from layoffs. Today, anyone in housing, real estate or finance is especially vulnerable."
http://www.sfgate.com
Traveling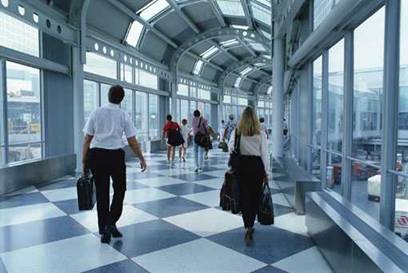 http://www.2theairport.com/airport.jpg

Take a break
The credit crunch might be in full swing but that doesn't mean our all-important holidays have to bear the brunt. In fact, getting away from it all could actually be healthier for your finances than you think. The cost of air travel is more competitive than ever and the current value of the British pound against the dollar is still very strong, meaning that you can get more for your money abroad. And don't forget all of those duty free savings to be found at the airport.
Find the best deal
When it comes to getting the best price for your flights, there are a few hard and fast rules to remember.
- Book early: flights rarely come down in price so it pays to book as far in advance as possible.
- Book online: some airlines charge additional fees for telephone bookings.
- Fly off peak: if you're not constrained by the school holidays, take advantage of the cheaper fares available off season. Even families can save money by booking flights for the less popular holiday periods like the last week of August or May half term.
- Fly midweek: jet off on a Tuesday, Wednesday or Thursday and save a significant amount on your fare.
- Fly overnight: antisocial flight times are nearly always cheaper than midday departures.
- Be flexible: long-haul flights are priced by their departure date so if you are not constrained by specific travel dates wait for the most competitive price.
- Consider IT fares: IT stands for 'inclusive tour', an arrangement whereby long-haul flights are sold in combination with accommodation. An IT package deal can often work out to be as cheap or even cheaper than the cost of the flights on their own.
- Destination: anywhere: no-frills airlines like easyJet and Ryanair are always offering incredible flight deals to popular European hotspots like Brussels, Barcelona, Majorca and Dublin, so if you're not choosey about where you go, you can pick up a real bargain.
- Try specialist agents: certain travel agents specialise in flights to specific international destinations and are able to undercut the ticket prices of the larger airlines.
- Switch airports: flying from your nearest airport might not be the cheapest route. Be prepared to travel a little further afield to get the best value fares, but don't forget to factor in any extra costs for transport to the airport.
- Avoid extras: some airlines charge extra for check-in, priority boarding, in-flight food and even credit card use so it pays to plan ahead. Arrive early to avoid check-in queues, take your own sandwiches and avoid paying for your holiday on credit.
- Always compare: flights deals differ enormously from airline to airline so it's always worth using price comparison sites like Cheapflights.co.uk to hunt out the best fares to your desired destination.
- Sign-up for offers: many transport companies circulate details of their special offers and low-cost fares via email newsletters. You could also sign-up for the Cheapflights where our travel experts handpick the best flights deals available from your local airports.
http://news.cheapflights.co.uk

1. Take advantage of the continental breakfast that is free. If you are a late sleeper, ask the hotel if they can pack up a donut for you and save it for when you do fianlly get up. Generally, the coffee is available all day. If not, ask if you could get some once you awaken.

Talk to the front desk. Explain the situation to them nicely that you will miss breakfast and you would really like to still be able to take advantage of it. One Hampton Inn I stayed at in New York actually made up bags for those on the run who couldn't stay and eat. You could request one to be saved for you the night before. They contained a muffin, two breakfast bars, an apple, and a bottle of water.

2. Make use of the amenities of the hotel. For instance, if you're staying at a nice resort hotel in Florida with six pools, do you really need to spend $45 going to Wet 'n Wild? Plan to spend at least half of your time right on the hotel property, engaging in activities that don't cost you any extra money. This means you will need to research where you will stay in advance, to find a resort that has alot to offer. If you're traveling to Orlando, one great one is Marriott Grande Vista.
3. If you are taking a trip to the beach, stay at a hotel that has ocean front accommodations that include free beach chairs and umbrellas. If you go to Ocean City, MD for instance, you might spend $25 per day to rent two chairs and an umbrella. But if you stay at a hotel in the Northern part of Ocean City, you can find one that actually furnishes these beach chairs for you. You just have to find the least expensive hotel so you really do save the money.

4. If you forget your toothbrush or other toiletry item, before you go to the drugstore and spend $20 replacing these suppies, ask the front desk if they have any of this stuff. Often, you will find that they have more than you think, and it costs you nothing extra! The Country Inn and Suites hotel chain I have found are good at having these supplies available.

5. If the hotel has a restaurant, often you can get a discount when eating there if you are a hotel guest. You will find often that noone is going to share this information with you if you don't ask, so always ask! The same applies to the gift shop or market at your hotel as well. If there is a spa, a discount may also be available here.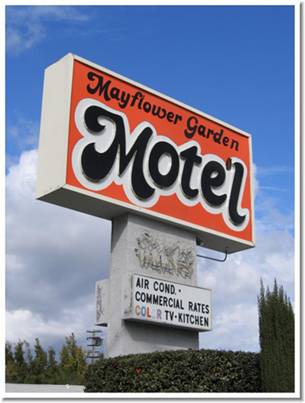 6. Find a hotel with free shuttle service to your other destinations. For instance, if you are visiting Orlando, there are many hotels that offer shuttle service complimentary to and from the airport as well as the major theme parks. This way, you won't have to rent a car! This could save you $200 or more for a week!

http://www.vivi.ro/blog/wp-content/motel.jpg


7. If your hotel has a concierge service, often they have discount coupons to attractions and restaurants. You might be able to get a free appetizer at the new Italian restaurant, and 15% your ticket to the local theme park or museum. You just have to ask.

8. When booking your hotel, ask if there is a package deal that includes discount tickets to the amusement park or other local attraction. You could save $50 buy purchasing the package instead of buying the tickets and hotel stay separately.

9. When you book your hotel stay, go directly through the hotel. This way you can ask if there are any discounts available. You could get a discount if you're a member of Triple A, or if you have a rewards card from a certain airline. If you're an attorney and a member of the American Bar Association, many hotels give a discount for this (also rental cars.)
10. Join the frequent stay program for every hotel you visit, and find a way to conveniently keep track of your stays at each place. You might want to keep a note pad in your purse or pack that has the frequent stay number, the hotel chain, and the times you've stayed there. Some of these hotel chains give free nights after as little as three separate stays. Choice Hotels had an offer like this last year.